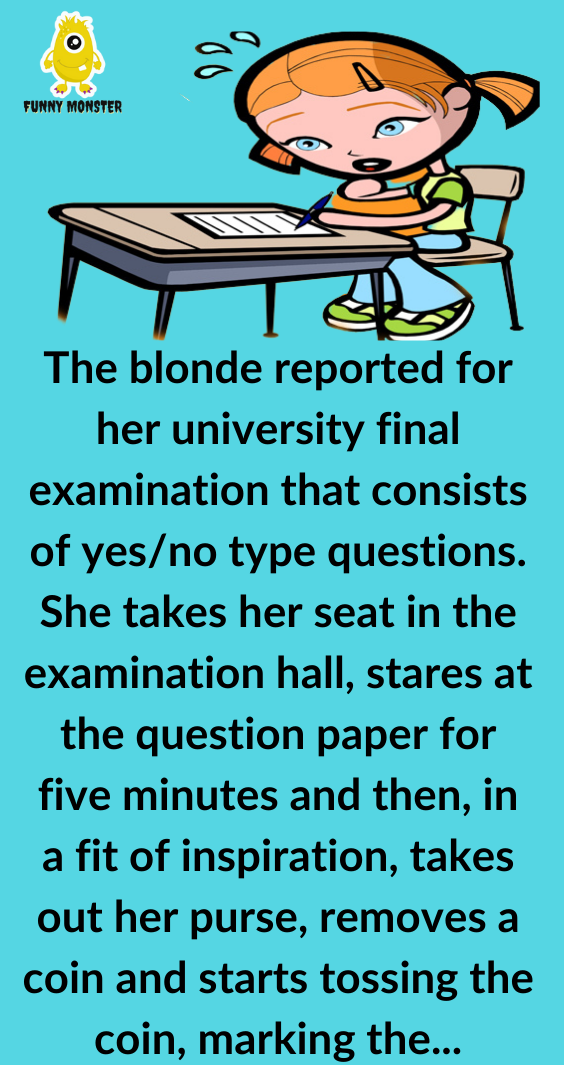 The Blonde in University Final Examination
The blond student arrived at her university final exam, which was comprised of questions with only two possible answers: yes or no.
After taking her seat in the examination hall, she gazed at the question paper for a brief five minutes. Then, in a sudden burst of inspiration, she retrieved a coin from her purse and began flipping it to determine her answers: heads for yes, tails for no.
Remarkably, within just thirty minutes, she completed the entire exam, while the rest of the class continued to toil away.
As the final minutes ticked by, she was observed frantically tossing the coin, muttering anxiously and perspiring.
Concerned, the exam proctor approached her and inquired about her actions.
She replied, "I finished the exam in half an hour, but now I'm simply double-checking my answers."