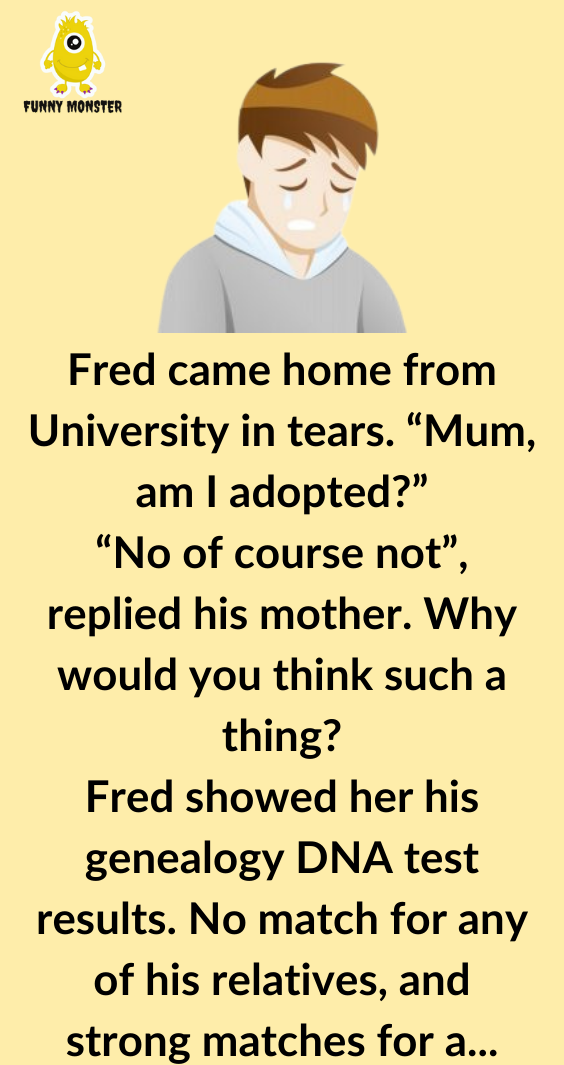 Fred Came Home From University Thinking He Was Adopted
Fred returned from the university with tears in his eyes. "Mom, am I adopted?" he asked.
His mother, taken aback, quickly reassured him, "No, my dear. Why on earth would you think such a thing?"
Fred presented his genealogy DNA test results, showing no genetic matches with any of their relatives and strong matches with a family residing on the opposite side of the city.
Worried and confused, his mother contacted her husband. "Honey, Fred has taken a DNA test, and… and… I don't know how to tell you, but he may not be our biological son."
Her husband responded, "Well, that's obvious!"
Perplexed, she inquired, "What do you mean?"
He chuckled and explained, "It was your idea in the first place, dear. You remember that first night in the hospital when the baby just kept screaming and crying nonstop. You asked me to change him."
"I must have picked a good one," he added with pride. "I couldn't be prouder of Fred."