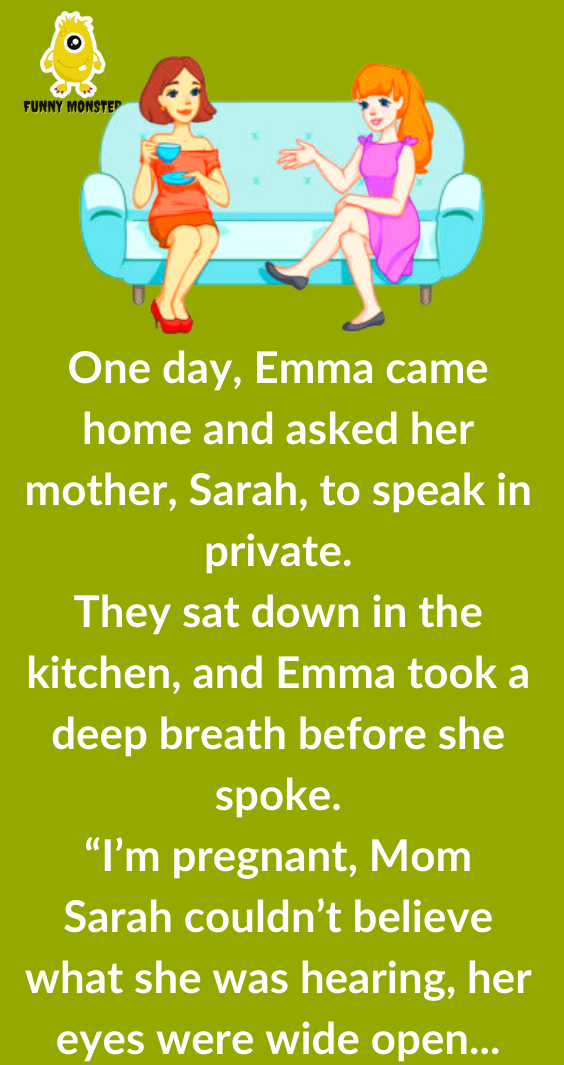 One Day Emma Came Home And Asked Her Mother
One evening, Emma returned home and requested a private conversation with her mother, Sarah. They settled at the kitchen table, and as Emma gathered her courage, she finally spoke.
"Mom, I have some news to share," Emma began.
Sarah, taken aback, gazed at her daughter with wide eyes and a racing heart. She struggled to maintain her composure.
"What is it? What's happened?" Sarah exclaimed.
Emma nervously looked at her mother, attempting to explain. "It all happened during a school project."
Emma continued, "We were working on a school project for our Life Orientation class, where we were exploring the concept of how life begins, you know, the birth of children and all."
Sarah began to understand the direction this conversation was taking. "I see," she said cautiously. "But who is the father? We must contact him immediately, Emma."
With a somber expression, her daughter replied, "I don't know, Mom. It was a group project."