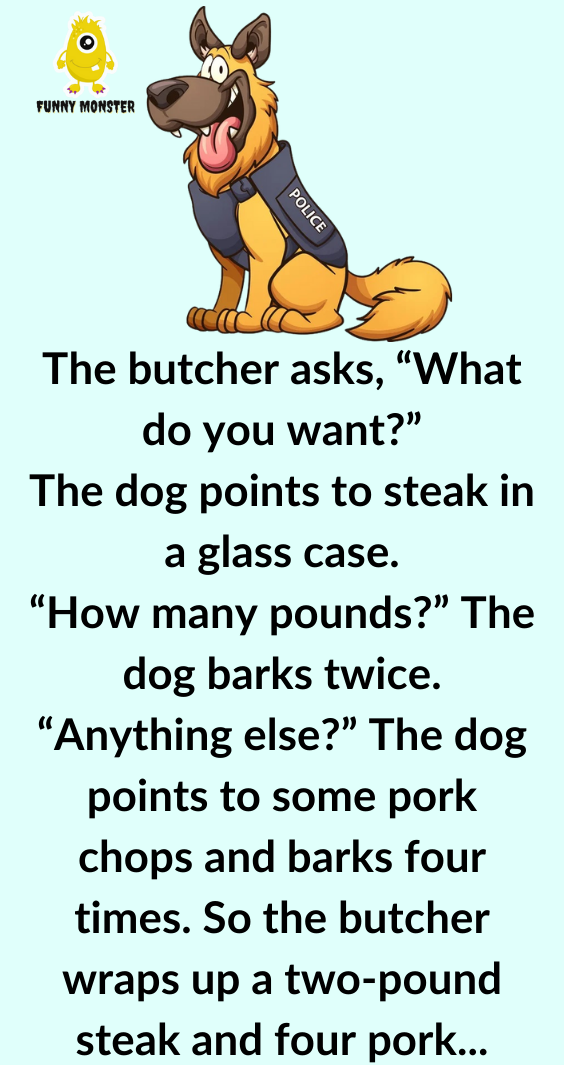 A Dog Walks Into A Butcher Shop
The butcher inquires, "What can I get you?"
The dog points its paw at a steak displayed in a glass case.
"How many pounds?" The dog lets out two barks.
"Anything else?" The dog indicates some pork chops and barks four times.
Consequently, the butcher wraps up a two-pound steak and four pork chops, then places the package in the dog's mouth.
He proceeds to retrieve money from a purse tied around the dog's neck and shows the dog the way out.
A customer, who has been observing this scene in astonishment, tails the dog to a residence a few blocks away. The dog rings the doorbell, seeking entry.
When the homeowner answers the door, the customer remarks, "What an extraordinary dog!"
"Extraordinary?" the owner scoffs. "This is the second time this week he's forgotten his keys."